4
Has 4 large modern production bases
30
Exported to more than 30 countries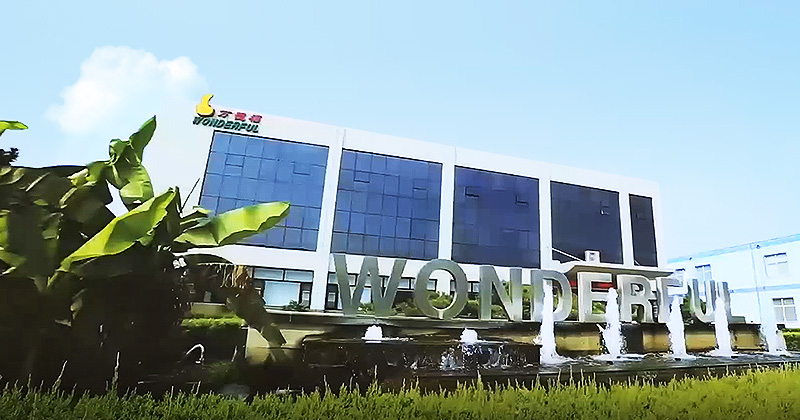 Wonderful Food is one of the leading agricultural products group in Shandong province China. It has 4 large modern production bases: Linyi Wonderful Food Co., Ltd, Linyi Wonderful Biotech Co., Ltd, Linyi Wonderful Freeze-Dried Food Co., Ltd, and Gansu Wonderful Food Science and Technology Co., Ltd. Its products include AD Vegetables & Spices, Concentrated Fruits and Vegetables Juice, FD Fruits & Vegetables, and SD Fruit & Vegetables Powder.
Wonderful Food has been certified by FSSC22000, BRC, OU, HALAL, EU Organic and USDA NOP organic. It is awarded as an excellent supplier of dehydrated onion for Beijing Olympic Games 2008 by the Organizing Committee for the Games of the 29th Olympiad, and it prides itself as one of the Leading Agricultural Industrialization Enterprises in Shandong Province.
Wonderful Food would like to share the delicious moving and healthy joy with the people of the world. It will continuously improve its R & D and innovation capabilities, promote high-quality and high-level development, serve customers with excellent products, and be a leader in the Chinese fruit and vegetable deep processing industry.
We hold a business philosophy, which is "live a passionate life, act as an honest person and make a trust worthy business". Meanwhile, we take the purpose of "to win the trust of customers with excellent quality, please customers with unique products and service customers with sincere attitude" and all that builds a way for us to fulfill and make a breakthrough!
Copyright © 临沂万德福食品有限公司 鲁ICP备:19008275号 版权所有